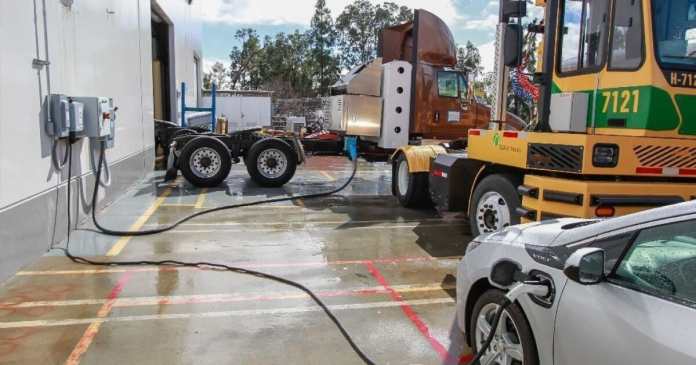 No US state or Canadian province has taken the automotive and trucking industry further in adopting electric vehicles than California. However, the state recently found itself in the grip of a blistering summer heatwave, with its power grid hitting a maximum plateau, sending a shockwave through trucking and its move toward electricity as a primary resource.
California Governor Gavin Newsom's office issued a warning for their state power producers in September urging residents "to reduce their electricity use between 4 p.m. and 9 p.m." to conserve energy and reduce the risk of a blackout.
"Avoid using major appliances," the state told residents, including trucking companies, who are being pushed toward electric vehicles with big incentives/subsidies. The alerts' full text also advised avoiding charging electric vehicles during these times. This alert persisted for 4 days.
If power generators can't handle a heat wave, how could they accommodate hundreds of thousands of electric trucks requiring megawatts of electricity once or more a day?
The situation puts the electrification of trucking, transportation and residents' quality of life in question as California moves to phase out gas stoves and small gasoline engines. It is also set to ban up to 76,000 trucks equipped with engines with pre-2010 emissions specifications from operating in the state by 2023.
Over the past 10 years, annual sales of plug-in electric vehicles in California have gone from just 7,000 in 2011 to more than a quarter of a million sold in 2021, making up more than 12 percent of all light-duty vehicle sales last year. California's 1 million electric vehicles sold this past year surpasses the total sales in the next 10 states combined, and it's seven times more than the next closest state. The state has the greatest number of EVs, with approximately 39% of EVs nationwide.