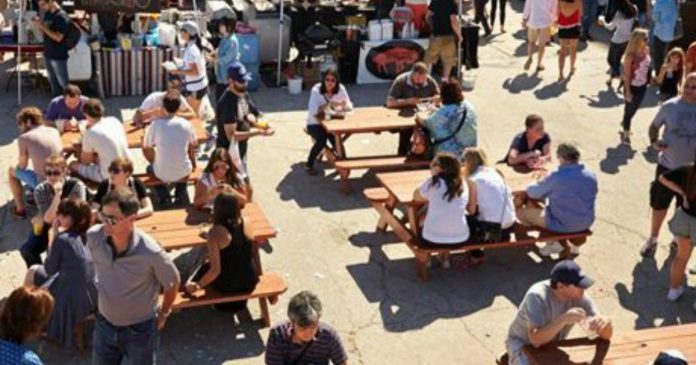 If anyone is working, visiting or living in these area's this summer you need to make a quick stop for a fantastic Lunch, Snack and Supper through the month of July2023
Taco Fest
When: June 16, 2023
Where: Ken Seiling Waterloo Region Museum, 10 Huron Road, Kitchener
Enjoy delicious tacos and craft beer from the best restaurants and breweries in the Waterloo Region while raising support for local charities. It's a win-win!
London International Food Festival
When: June 23-25, 2023
Where: Victoria Park, London
Explore delicious and diverse dishes from around the world. Enjoy Portuguese, Caribbean, Mexican, Chinese, Serbian, Italian, Polish, Greek food and more
Markham's Taste of Asia
When: June 23-25, 2023
Where: Kennedy and Steeles, Markham
North America's largest outdoor Asian festival features amazing Asian food, artisan vendors, performers and more together for a harmonious, multi-day celebration of cuisine and culture.
Summer luscious in Toronto
When: July 7-23, 2023
Where: participating restaurants across Toronto
Join fellow foodie and celebrate the diverse and innovative culinary scene in Canada's largest city!
Over 200 participating restaurants across Toronto offer special three-course prix fixe menus that represent the essence of their cuisine.
Taste of Lawrence in Scarborough
When: July 7-9, 2023
Where: Scarborough
One of Scarborough's largest street festivals returns to Lawrence Avenue this summer with a three-day celebration of culture and cuisine from around the world.
Live music, family entertainment and a vast array of street vendors make this an event not to be missed.
Thunder Bay Festival of India
When: July 22, 2023
Where: Marina Park, Thunder Bay
Experience the colors and flavor's of India this summer during Thunder Bay's largest celebration of culture, arts, music and mouth-watering vegetarian food.
Bonus: the Festival of Colours takes place July 23.
Toronto Festival of India
When: July 15-16, 2023
Where: Centre Island, Toronto
51st annual Festival of India includes a parade down Yonge Street followed by celebrations, activities and delicious vegetarian food on Centre Island.
Belleville Waterfront & Multicultural Festival
When: July 6-9, 2023
Where: West Zwick's Park, Belleville
With four stages for entertainment, buskers, arts and crafts, canine watersports and dog shows, plus amazing, multicultural cuisine and local, craft beer, Belleville is a summer staple for festive fun and great food.
Lebanese Food Festival in Ottawa
When: July 19-23, 2023
Where: Ottawa
For thirty years, the Lebanese Food Festival has showcased the best of Middle Eastern food and culture.
Hosted at the St. Elias Antiochian Orthodox Cathedral, the festival features music performances, cooking demonstrations like those at the saj bread booth, carnival rides and plenty of delicious hummus, tabouli, falafel and chicken shawarma.
Festa Italiana in Timmins
When: July 21-23, 2023
Where: Timmins
Hosted by the Porcupine Dante Club, Festa Italiana is celebrating over 70 years with food, music, entertainment and market vendors.
This three-day event lasts the whole weekend, with Party in the Parking Lot on Friday, live traditional music and a gala on Saturday and a street party along Cedar Street on Sunday to cap off this festive celebration of Italian culture.
Let us know of your favorite Summer Food Festival. We would love to hear of all of your favorite summer food!
Coming in August, we will have many new places to tantalize your taste buds with a new list of restaurants and festival's all over Ontario. Until then!