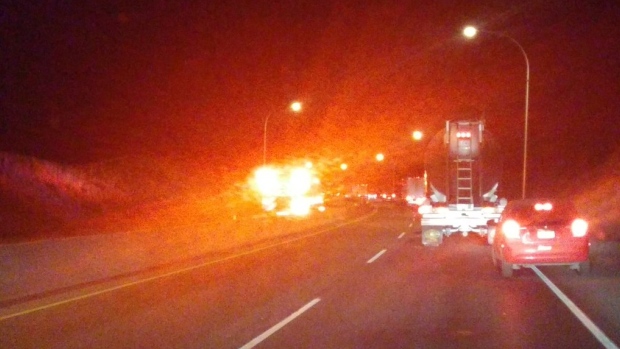 The Trans-Canada Highway has been reopened in Kamloops, after two people were injured in a truck fire on Friday morning.
The fire broke out after a pickup truck rear-ended a tanker truck around 5:30 a.m. PT.
Highway 1 was closed from the Summit Drive exit to the interchange with the Yellowhead, Highway 5.
Two people were taken to hospital with serious injuries, according to B.C. Ambulance.
The fire is now out and both lanes have reopened