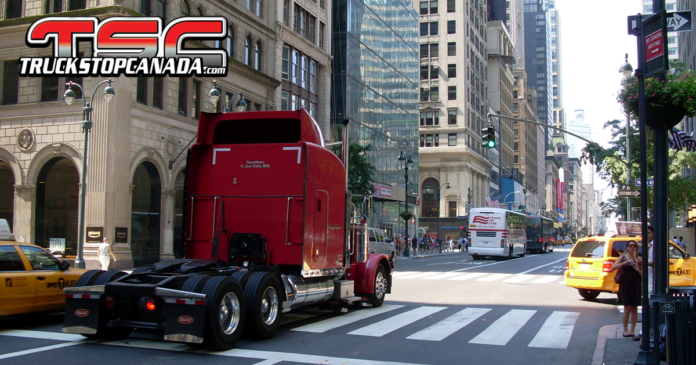 While several provinces and states have imposed containment measures to combat the Covid-19 outbreak, peak hours have dropped dramatically and traffic has become smoother. We might think that the number of road incidents could have dropped too, but in some cities it was just the opposite!
This is explained by the fact that less traffic makes it possible to drive faster. New York City also recorded the largest increase in speed, with a 20% increase in average road speed. Driving faster leads to an increase in sudden braking. An acceleration in the curves was also noted among truckers, according to Geotab.
In New York City, a drop in the volume of commercial transport was recorded. But, still according to Geotab, the number of daily events related to harsh driving, by commercial vehicle, has increased in incidents for trucks. This is not the case for other types of commercial vehicles such as buses, which have remained fairly constant.
Drivers familiar with driving in congested cities are now freer in those areas that were previously difficult to navigate. These are the places where it is strongly recommended to double your vigilance and respect the speed limits.
"Fleets must therefore carefully monitor traffic behavior to help ensure the safety of their employees on the road during this unprecedented period," writes the telematics company.
For its part, trucking insurance broker Burrowes confirms a drop in road accidents. Can this be attributed to the fact that there are fewer motorists on the roads?
"We can certainly take into account the fact that there are fewer vehicles on the road …"
Deconfinement continues throughout North America, motorists and motorcyclists are back and traffic intensifies. The freedom that truckers will have experienced on deserted roads will have been short-lived, but a return to normal life is necessary for the sustainability of our carriers!