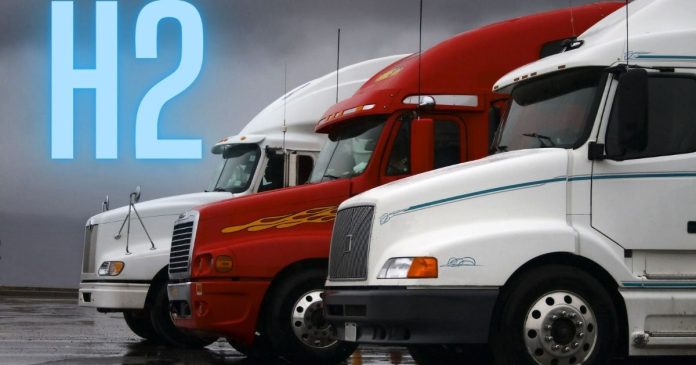 Many companies are working hard on decarbonization goals. Over the past year, leading companies like Tata Motors, Buhler Industries and Werner Enterprises have expressed interest in Cummins 15-liter hydrogen engine. Also, their goal is to make it cost-friendly.
There are currently Hydrogen internal combustion engines (hydrogen ICE) that run similar to diesel or gas engines and have near zero emissions, and they do not emit soot or volatile organic compounds. It's considered a zero-carbon technology. So, will we ever see a hydrogen truck anytime soon?
Cummins has applied this new concept to two different engines. One was a heavy-duty concept truck featuring the X15H, and the other was a medium-duty concept truck powered by the B6.7H.
While both Engines are cost friendly. The heavy-duty truck is expected to have an operating range of more than 500 miles and reach 500 HP. It has a 700 bar pressure 80kg high-capacity hydrogen storage system. and the medium-duty engine is expected to reach around 290 HP and 1200Nm peak torque. With both Hydrogen engines Cummins expects compatible with existing transmissions, drivelines and cooling packages.
Some questions that come up are!
Do Hydrogen ICE engines need spark plugs? Yes, The hydrogen combustion process is similar to engines that use natural gas, or gasoline.
Can diesel engines run on Hydrogen? No. While diesel ICE's many of the same features that are common with Hydrogen ICE's , a diesel ICE cannot run on hydrogen alone. Diesels need compression cycle (no spark plugs) Hydrogen ICEs operate on a spark-ignition to ignite the fuel.
Customers interest in Hydrogen engines is growing and companies that already have Cummins' fuel-agnostic engine technology will have an easier way to transition to a hydrogen-powered fleet as hydrogen fuel becomes a more widely available. Also, mechanics and drivers will already have some familiarity with the engines.