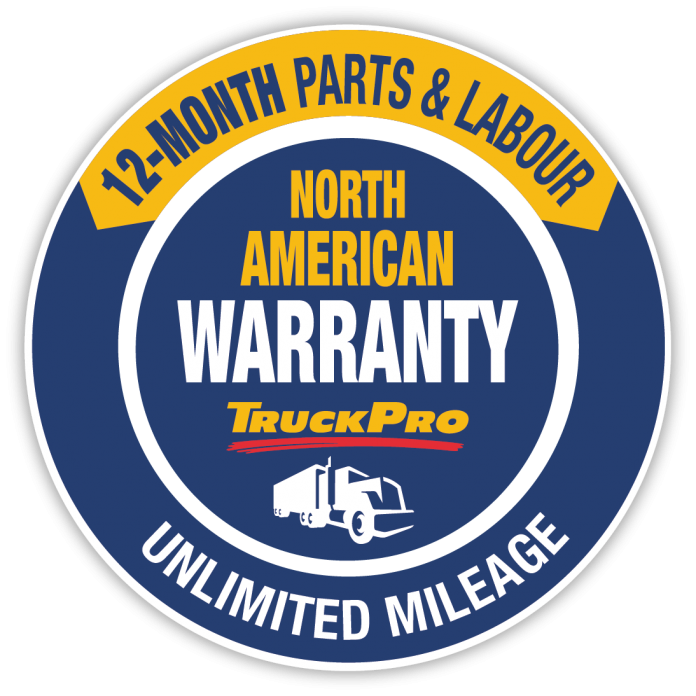 TruckPro is proud to announce
the extension of its warranty program, now available throughout North America! A Canadian first for a network of heavy vehicle service centres!  
TruckPro customers can now take advantage of an extensive network of over 1,100 service centres located across Canada and the United States.
Enjoy peace of mind on the road!
Any customer who requires repair work under warranty and who cannot return to his original TruckPro service centre (i.e. the service centre that completed the original repair) will be able to visit another TruckPro service centre, or any participating NAPA heavy vehicle service centre in the US, to have warranted repairs performed.
Where can I locate the closest service centre?
All TruckPro service centres and all participating NAPA heavy vehicle service centres (in the US) can be found:
By calling the TruckPro Warranty Centre at 1-866-706-7770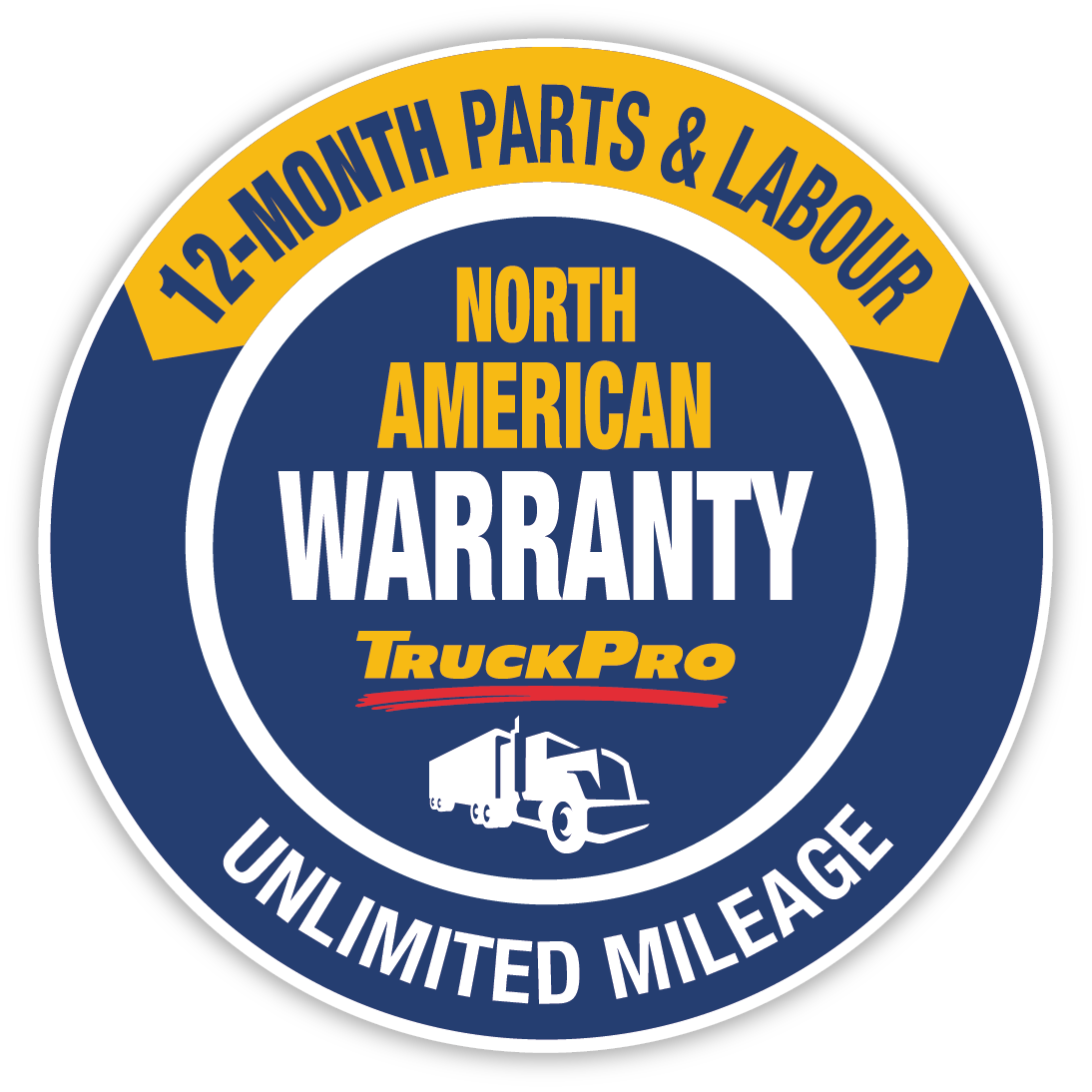 The TruckPro warranty program was first launched in 2004, upon the network's foundation. This program covers parts & labour for medium and heavy roadway trucks class 8 or less, with a minimum loading capacity of 1.5 tonnes, for 12 months with unlimited mileage!
For more information about the TruckPro warranty program and to locate the closest participating service centre, please visit: www.truckpro.ca
About TruckPro: With more than 110 service centres nationwide, TruckPro is the largest network of independent heavy vehicle repair centres in Canada.  Contact: [email protected]