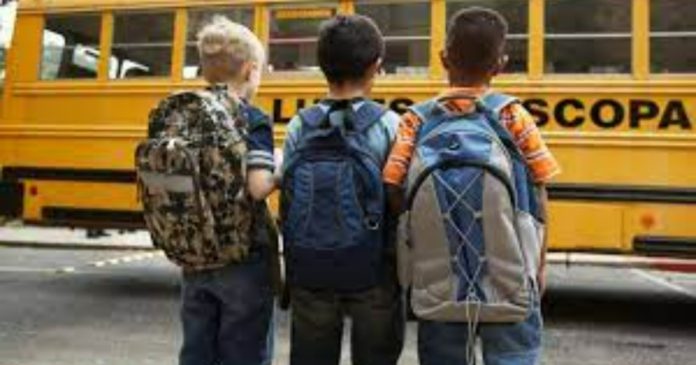 Hi, All TSC (Truck Stop Canada) Fans. I came across this article this week and it seriously moved me, It's so true that after the past 3 years some things have greatly changed in this world and it breaks my heart that children go hungry. Please take time and read this article that was posted on Canadian Trucking Alliance. Great work! I hope one day no one goes hungry!
Trucking Companies Roll to Battle Child Hunger
Friday May 26, 2023 | Industry Image & PR, News Releases
Trucking companies and sponsors affiliated with the Trucks for Change (T4C) network joined forces last week to assemble nutritious food packs as part of Food Banks Canada's annual After the Bell (ATB) program.
The initiative aims to address child hunger during the summer months when in-school nutrition programs are unavailable. With the collective efforts of T4C supporters along with carriers accustomed to transporting ATB food packs each May and June, over 50 enthusiastic volunteers participated in the event held at Mississauga's International Centre.
T4C's carrier network has helped to deliver nearly 450,000 food packs to more than communities since 2020, and is poised again to deliver 185,000 lbs. of child-friendly and healthy summer packs to food banks across Canada in 2023.
"As an After the Bell partner, Trucks for Change is pleased to have been invited to participate in the ATB Volunteer Packing event," said T4C chair, Scott Smith. "Not only did we help build and box food packs, but we were able to provide a little trucking expertise when it came to preparing the food packs and pallets for shipping."
"After having supported this program for several years from a freight-movement perspective, I think that the companies and their volunteers really appreciated being part of the effort that goes into preparing the food packs," said the network's executive director, Betsy Sharples, noting that a "bit of friendly competition between the packing stations added to the fun."
Starting this week, Trucks for Change will coordinate transportation services through its network of "generous and community-minded carriers." They will deliver nearly 350 pallets to 90 food banks across Canada.
Sharples expressed her gratitude, stating, "Once again, carriers have generously and eagerly stepped up to support food-insecure children in high-needs communities by participating in this year's program."
Over 25 carriers from across Canada have committed to delivering ATB food packs this year.
The T4C ATB Packing team consisted of volunteers from the following organizations:
Bison Transport Bridgestone Canada
Erb Group of Companies GX Transportation Solutions
J.D. Smith and Sons Kriska Transportation Group
National Truck League Navistar Canada
The Tandet Group Transcourt Inc.
XTL Transport
For more information on Trucks for Change, or to become a carrier participant, contact Betsy Sharples through their website: www.trucksforchange.org.