A handful of Canadian fleets are interviewing and hiring military veterans to help solve the driver shortage because vets are proven to be safe, efficient employees who are used to being away from home for long periods of time.
TORONTO, Ont. – It seems like the trucking industry has tapped every possible underrepresented demographic of late to deal with the driver shortage. The industry is desperately trying to recruit the younger generation because it knows it could benefit from replacing the old hands that are turning in their keys. And it's also trying to recruit women because it knows it needs to change stigma of being an old boys' club.
But there's another pool of employment seekers who are qualified and trained to be safe and loyal employees and are used to being away from home for a long time: Canada's military veterans.
Canada's military veterans haven't really been looked at as a resource before, mainly because most of them have been serving actively, but with a new Liberal government, and changes in Canada's military direction, thousands of military people will be looking for new careers and be transitioning back into civilian life.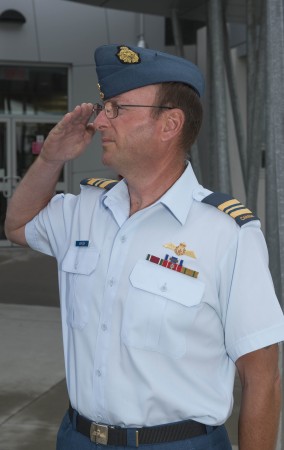 Fortunately, Canada Company has been ahead of the curve and has created a program where veterans and those looking to get out of their military positions can connect with military-friendly employers. Canada Company is a charitable, non-partisan organization and its goal is to ensure that the men and women in the Canadian Armed Forces receive the support and recognition they deserve. To further prove its mandate, in the fall of 2013, it introduced the Military Employment Transition (MET) program, now known as the Canada Company MET Employer Coalition, which was designed to assist Canadian Armed Forces members, reservists and veterans who are looking to find jobs in the civilian workforce.
According to Canada Company its goal is to help the workforce hire 10,000 veterans by 2023 with help from its more the 100 military-friendly employer partners. Employer partners work with Canada Company to hire skilled, disciplined veterans and help them transition into civilian life and work as easily as possible.
Among more than 100 employer partners is a handful of transportation companies who see the opportunity with Canada Company to not only solve the driver shortage, but to give back to the men and women who serve our country. Canada Company recently hosted a National Transition Symposium at the Fairmont Royal York in downtown Toronto, where approximately 70 of its employer partners were on hand to provide military attendees with information about the positions available within their organizations.
Recruiters from Kriska were there and said the event provided the opportunity to add even more veterans to their company. To date, Jonathan Wahba, chief operating officer at Kriska, said the company has hired approximately 50 veterans. It has been an employer partner with Canada Company for two years.
"The vast majority of vets that work for Kriska today are behind the wheel," he said. "Part of the reason we're here today (at the symposium) is to connect more with folks who want to join us in the office environment because that's an area where we see a lot of potential but we haven't really gotten into. We're looking for people who want to join us in operations, in IT, and in planning and strategy."
Wahba said Kriska is eager to hire more veterans because, in its experience, veterans make excellent drivers and employees because of the similarities between the transportation and military ways of life.
"We are anxious and eager to grow that population because we find veterans to be some of our hardest working and most dedicated associates," said Wahba. "They're used to working under difficult operating conditions, they're used to being away from home, many have been around heavy equipment in adverse conditions…so they turn out to be outstanding associates in transportation. And I think they do well because in many ways (the transportation environment) is similar to the environment they're coming out of. An over-the-road driver is away from home often, they don't sleep in the same bed every night, they operate large pieces of equipment, they have to deal with situational problems in the field, so if they have a breakdown, or a problem with Customs while crossing the border, these are all issues they have to figure out in real time, largely on the road. And with their background, many of these (veterans) have done this for many years. So the transition for many seems fairly easy."
One of Kriska's biggest military success stories has been JJ Mercer – a former major with the Canadian Air Force who began driving for Kriska in June of 2014.
Mercer had a full career with the military that lasted 35 years, but when he got out, he decided he wanted to continue working to save up some extra cash for retirement. He did some research and found that the transportation industry would be one he could get into without a number of years back in the classroom.
So far, Mercer said the driving gig is great and he especially likes the Kriska environment.
"I love driving," he said. "I'm on the road seven days and I'm home for three. This is one of the great things about Kriska. Essentially if you're willing to work, and you can work unsupervised – without them having to babysit you – as long as you can do that, they pretty much leave you alone and allow you to do your own thing. Which is really great. It allows you to set your life up the way that is most convenient for you."
He agreed with Wahba that his skills from the military were transferrable to his current job as a driver.
"I was a combat operations officer. I led thousands of troops in the field so I bring a lot of organizational skills to the job," he said. "And I certainly like working independently and I work in isolation very well. I'm also a very skilled planner and I'm very articulate. I like being alone in my truck. I wasn't really prepared, as a new civilian, to go into a large office setting. I couldn't take that."
"Kriska tries to make trucking a very structured environment when there isn't really structure," he said. "And that's something that military people like, we want you to make a rule so we can stick to it."
On why he thinks Kriska considers him to be one of their military to civilian transition success stories, he said: "I think I'm very focused. And I'm here with a focus. I know what the industry is about and what Kriska is trying to achieve and I'm not here trying to fight the system."
Bison Transport and Challenger Motor Freight are also partnered up with Canada Company.
Stephanie Fensom, manager of safety and compliance with Bison said the company is excited and eager to hire more veterans through the program because it knows what kind of employees the military produces.
"It really it comes down to the fact that we recognize the skill set that those in the military have learned and it can be transferable to what we have to offer in driving and non-driving applications," she said. "We also recognize the fact that the military really develops leaders and strategic thinkers. We can look further and say they also really care about safety, which is something Bison is very proud of and invests a lot of time in. We look at veterans as a talent pool that can bring a lot to our organization, whether its non-driving or driving, because they have that strategic thinking ability. We know they can also be useful outside of the driver's seat as a mentor or driver-trainer."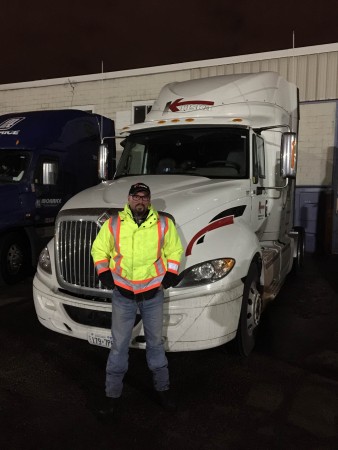 To date Bison has hired only a handful of veterans but is actively working with Canada Company to expand that number.
Fensom added that hiring veterans, and putting those respected people in the seats of trucks will not only benefit Bison from a profit perspective, but it will help to improve the image of the truck driver among the public.
Challenger Motor Freight is a recent partner with Canada Company, only joining earlier this year. So far, it hasn't hired any veterans through the MET program, but is anxious to grow its veteran population said Geoff Topping, its director of recruiting and retention.
"We have hired some veterans that came in through the normal channels," he said, adding that most of them have been drivers.
He echoed Fensom and Wahba's observations that veterans make great employees because of their training and safety focused skills, but said the main drive to hire veterans is to give back and thank them for their service.
"I think it's very important to support those people who are looking for their second career," he said. "One of our recruiters is an ex-military person and he has a lot of background in training and safety. And so we really are trying to work to expand the number of military hires in our company and we want to do that out of all of our offices in Ontario, Quebec and B.C."