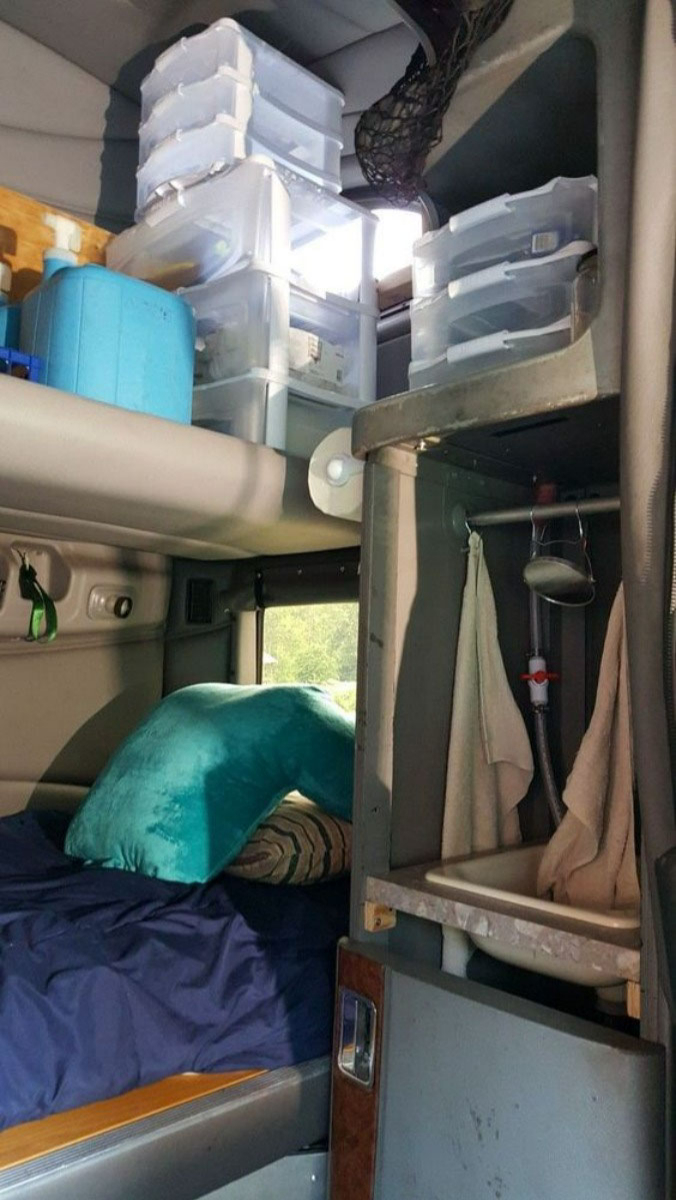 As we all know the space in your truck is very limited! Here are a few helpful ways to keep it functional while working.
You never know when you may be pulled over for an inspection If your truck will need to be serviced and your overall mental health should have your living space organized.
1) Storage Containers Organization.
Storage containers are inexpensive and come in a variety of different sizes. Depending on the size, you can fit a storage container in many different places. Make sure to measure the space and the container before you buy them to ensure you maximize your space. You will want to use every bit of your truck.
Great places to grab these are not just Dollarama and Walmart but also Home Scene/Winners, Grocery stores, and pharmacies occasionally have the exact side container that you have been looking for.
Storage Containers are great for canned or dry foods, plastic wrap, aluminum foil also all your toiletries, and even they make heavy-duty containers to store some of your tools and trucking equipment in.
2) Command Hooks
Command hooks Adhesive hooks are fantastic because they can be changed and re-arranged as you like. In the winter you can hang your coat and sweater and in the summer you hat and towel. Also, practical for hanging wires and oven mitts if you have a small kitchen area. Command hooks can be picked up in so many places, Walmart, Home Depot, pharmacies, and even corner stores, and gas stations.
3)Over the Door Shoe Organizers
An over-the-door shoe organizer is great for keeping your closet organized and your truck cab! Instead of storing shoes, store your cleaning supplies, personal items and some clothes also small shoe organizers are great to tie over the passenger armrest to hold snacks like nuts, jerky, dried fruit, gum or my favorite licorice. and also phone chargers and batteries Walmart, and Dollarama are the best places to find them
4) Shower Caddies
Truck stop showers are a place you will often be. Having a shower caddy full of your shower routine necessities will help ensure you have everything you need. Forgetting your toiletries will have you buying some from the truck stop or running back out to your truck.
Shower caddies are also great for holding condiments, drinks, and dinnerware. (Peanut Butter and Jelly for quick snacks)
5)Label Organization
Because there is little space in a Truck, most of your things will be in containers. Investing in a label maker is a great way to organize your storage containers and drawers. It also makes it easy to find what you need or grab some blank stickers and a Sharpie and label away.
I admit I'm not the best at being organized, but it does give me great piece of mind not to go searching through my stuff to find a face cloth or spices or even a pen when I get to the end of my day.
Until next time……