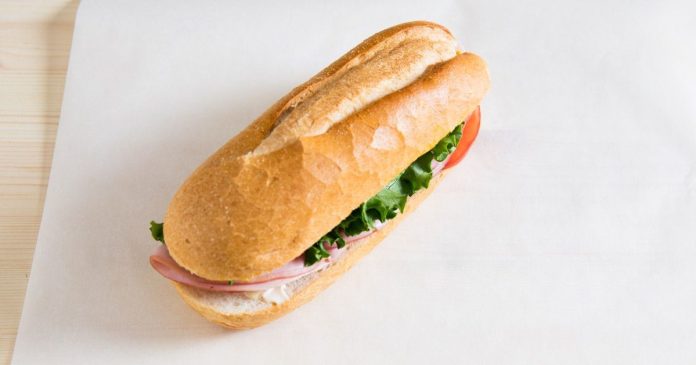 Secret Restaurant menu items at your favorite eating places!
This week featuring SUBWAY!
Subway's Secret Menu!
Read on to discover your new favorite hand-held from my list of Subway secret menu items.
Pizza Sub: Pizza sub comes on the bread of your choice topped with tomato sauce, provolone and parmesan cheese, pepperoni, and any vegetable you want. Toasted to melt the cheese.
Chicken Cordon Bleu: Grilled chicken, thinly sliced ham, and Swiss cheese, add spinach and honey mustard.
 Meat Lover: Six strips of bacon, and a third layer of pepperoni, add Swiss cheese, a bunch of veggies, and Italian dressing to cover all the food groups.
Chicken Parmesan: Roasted chicken, marinara sauce, and parmesan cheese, toasted so that the parmesan melts with the marinara and creates its own type of breading around the chicken.
The Feast: BMT and the Club. A five-meat sandwich piled so high. Multiple slices of salami, pepperoni, ham, turkey, and roast beef with your choice of veggies, cheeses, and sauces.
Big Philly Cheesesteak: Three helpings of steak and double the cheese. I like white cheese and green bell peppers and white onions. Throw it all in the toaster.
Sweet and Sour Chicken: Grilled chicken in sweet onion sauce and red wine vinaigrette. Add Swiss cheese, spinach, and red onion to round out the flavors with an earthiness and salt.
Tuna Melt: Tuna, thinly sliced onions, and provolone cheese toasted to perfection for their rendition of a Tuna Melt.
Chicken Pizzaiola: Asiago cheese bread sub stuffed with chicken breast, topped with pepperoni slices and mozzarella or provolone cheese, then drench it with marinara sauce and toast it. I add parmesan cheese, olives, mushrooms, and onions because that's my usual pizza order.
 Spicy Nacho Steak: The Spicy Nacho Steak sub contains grilled steak, shredded Monterrey jack cheese, onions, and bell peppers dressed with Chipotle sauce and sprinkled with Doritos nacho cheese chips before heading to the toaster.
Footlong B.M.T: It comes with eight double meat and cheeses of your choice, 9 strips of bacon, and every vegetable, plus extra bread to boot
Tuna Bomb: ( My personal favorite) add an additional half portion of tuna to your sandwich with extra bacon, on the bacon add bar b que sauce , onions, a bit of lettuce, black olives and mayo….Yummy!
Don't forget comment down below! Tell us your favorite way that you make your sandwiches. All the bacon, sauces, and even chips added to your sandwich.