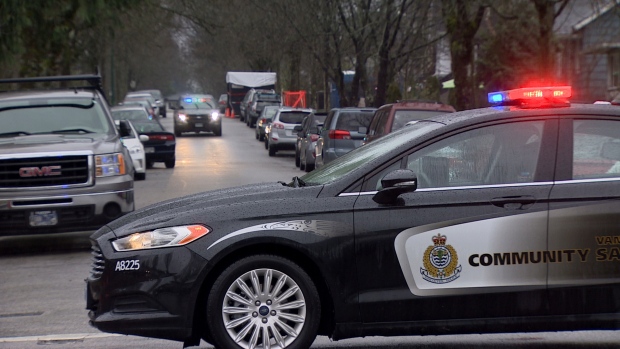 A truck driver was stabbed multiple times by two strangers Wednesday afternoon in East Vancouver, police say.
Vancouver police say the incident happened just before 1:30 p.m. PT near the intersection of Fraser Street and East 35th Avenue.
Const. Brian Montague said a Good Samaritan jumped in to help the truck driver and kept one of the male suspects at the scene.
The other suspect fled on foot, Montague said, and was later found by a helicopter and canine unit. He was hiding under some bushes near East 37th Avenue and St. George Street.
The victim was taken to hospital in serious but stable condition, with multiple stab wounds.
Police say they don't know what motivated the attack, but the suspects didn't know the victim.